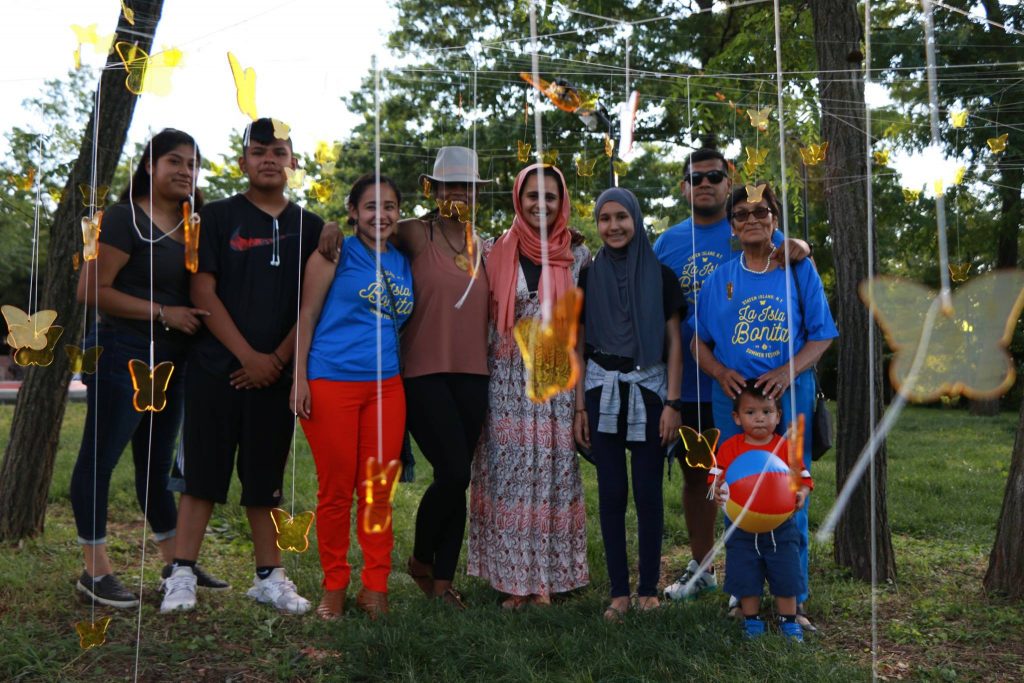 "People don't think Staten Island is beautiful, but we want to celebrate the beauty that is here, in ourselves, our friendships and our community relationships. The ultimate goal for all of us is to create something that reflects us." – Nati to the Staten Island Advance
ISLA means Island and is an arts collective which celebrates the idea that local is global through arts, culture and activism on New York City borough, Staten Island. Co-founders of La Isla Bonita Festival –  a free summer festival to celebrate global vibe and local tribe in our community  – artists who have played the festival include Latin Grammy winners Mariachi Flor de Toloache (NYC), Consumata (Brooklyn), Gingee (Los Angeles), DJ Jigue (Cuba), Undergound System (NYC) and local bands from Staten Island like Nani Castle & Udachi, Yeti, Captain Ahab and the Sea Crackens, Jordan Barone and DJ H20. Seeded by California's Sol Collective and their Global Local series in 2015, the festival has continued to grow and collaborate with more and more partners each year!
Visit ISLA on Instagram – @StatenIsla – and check out 2017's festival photos for another window into our misunderstood but beautiful borough and come visit!