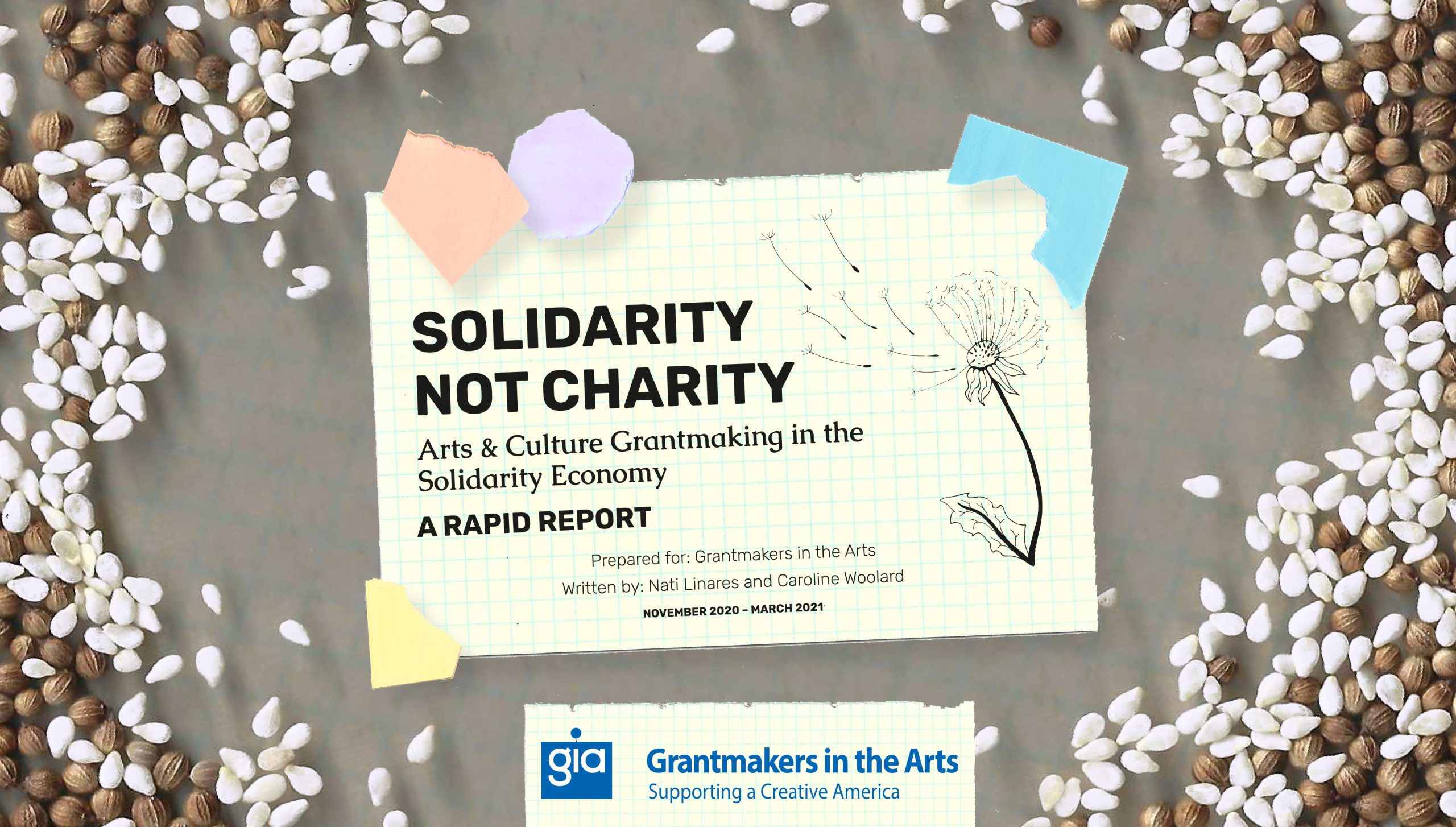 Last week, we launched the report, "Solidarity Not Charity: Arts & Culture Grantmaking in the Solidarity Economy" which was commissioned by Grantmakers in the Arts and written by yours truly and Caroline Woolard. Visit www.art.coop to download the report, executive summary, watch the summary video or join the community! A big thank you to the newly formed Surplus+ design cooperative for the stunning illustrations and report design. We loved working with the team: Shea, Lucy and Dan!
The report is about the ways that arts and culture grantmakers can engage in systems-change work that addresses root causes rather than symptoms of cultural inequity. Grantmakers can play a role in the transformation of the sector by following lead of BIPOC creatives who are innovating models for self-determination and community wealth. This work is part of an emergent movement in the US that is known globally as the Solidarity Economy (SE).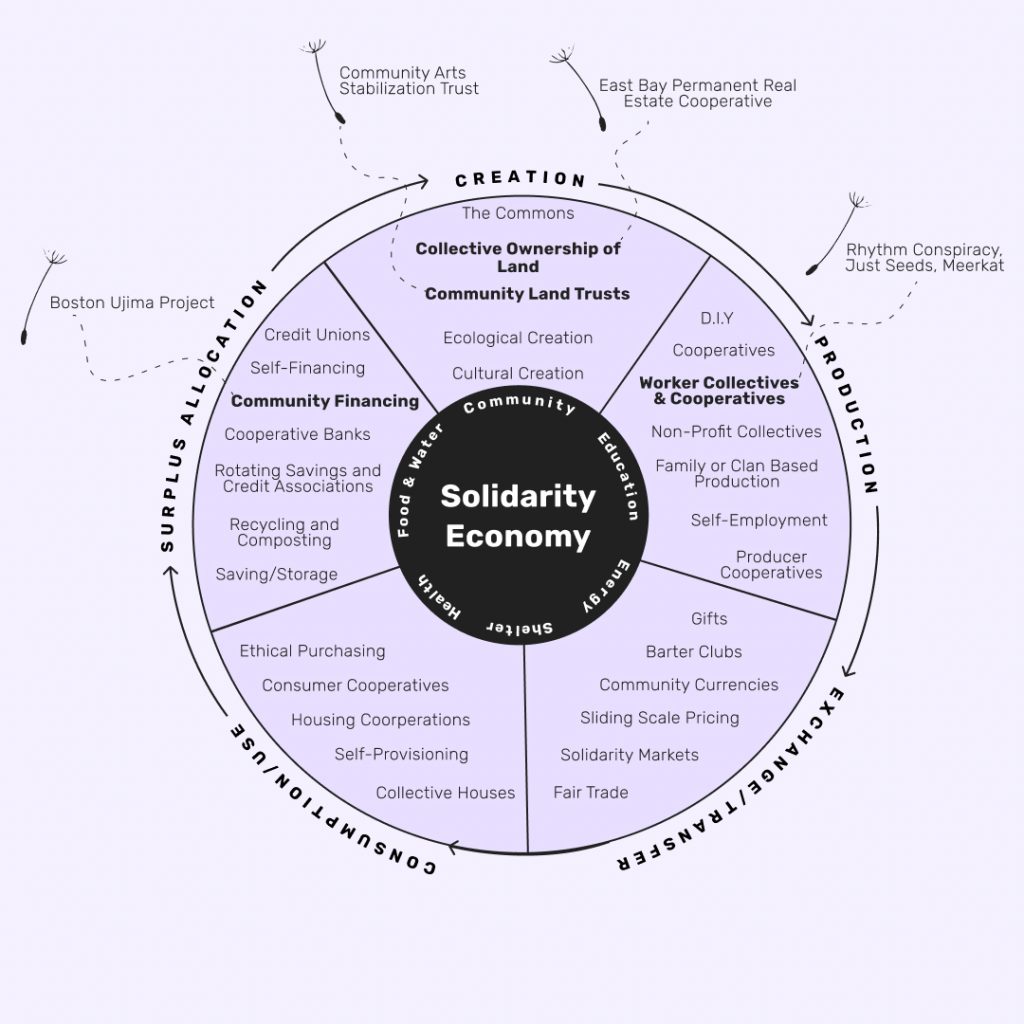 In the Solidarity Economy, all of the things a community needs are controlled and governed by everyday people: housing, schools, farms and food production, local governance structures, art and culture, healthcare and healing, and transportation. There is great evidence that the Solidarity Economy provides resilience amid crisis and has lasting impact, when supported as a holistic ecosystem.

We interviewed over 70 people – grantmakers on the edge of the field, solidarity economy organizers and academics, and artists, creatives, culture workers and bearers organizing collective power and creative equity.
The report features case studies, inspirations, resources and more from folks like: Guilded Freelance Coop, @Alternate_ROOTS, @IntelMischief, Boston Ujima Project, East Bay Permanent Real Estate Cooperative, Just Seeds Coop, The Sustainable Economies Law Center, @SippCulture, @CCCADI, @CCI_ARTS and many more! Arts & Culture grantmakers can shift their grantmaking to follow the principles of the Solidarity Economy (SE) and the practices of community control and community governance that their grantees are innovating. Concretely, grantmakers can:
The economic system culture-bearers and artists want is not only possible—it already exists, and can be cultivated with intention. Get "Solidarity Not Charity: Arts & Culture Grantmaking in the Solidarity Economy," add your examples & join the community!