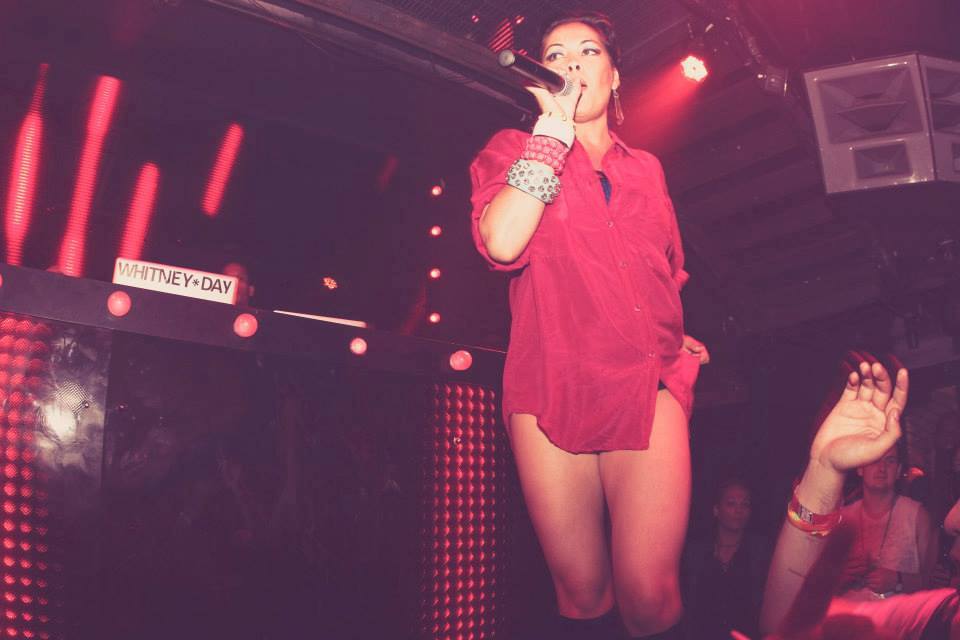 Zuzuka Poderosa is the queen warrior of her own special brand of Baile Funk which she calls, Carioca Bass. Funk Carioca (another name for Baile Funk, which means "The Funk Ball") originated in the favelas of Rio de Janeiro, Brazil, borrowing heavily from the Miami Booty Bass movement of the 80s; it's just the starting place of the Zuzuka-sound.
Born in Vitoria, Brazil, Zuzuka grew up in Rio and spent her formative years in the West Indies in the Caribbean. She later moved to Brooklyn, New York to study jazz vocal improvisation and work at her poetry. For the past decade, she's been building up the underground Baile Funk, Moombahton and Global Bass scene in New York as a DJ, host and bartender.
Zuzuka collaborates and releases singles with producers from all over the world who mix the past with the future in Sur America-cosmic new ways. She raps and sings in Portuguese, Spanish, English and she likes to say "Body Language", musing provocatively and sarcastically over boomy electric kick drums and Latin percussion. She makes Carioca Bass music; "Interracial Music Babies" all her own. Her sound is fierce and fun. With a wildly engaging show, she conjures images of hot summer dance parties on gritty Brooklyn rooftops or up in the hills overlooking the sea. Follow her on Facebook, Twitter, Soundcloud and Instagram!
Nati worked with Zuzuka from 2010  – 2015, handling publicity, tour management, strategic communications and artist management. Placements include NPR Music, Spin Magazine, Okayplayer, Jezebel, Sounds & Colours, The Couch Sessions and much more!
Follow Zuzuka on her journey: www.zuzukapoderosa.com
Watch "Seda":