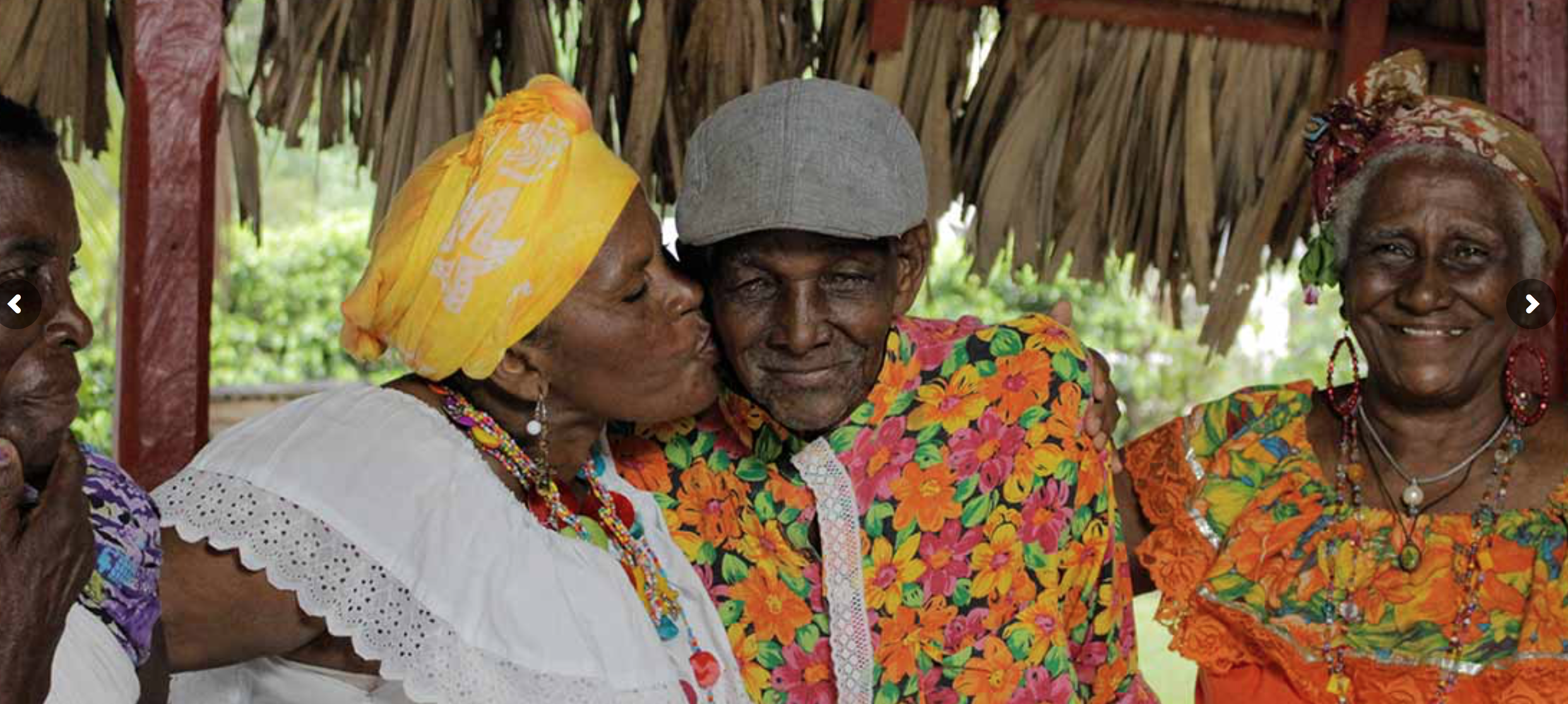 Congrats to 95 year old bullerengue singer Magin Diaz and the transnational team of collaborators who successfully crowdfunded and released his "El Orisha de la Rosa" album this year. It just won a Latin Grammy for Best Album Packaging. But inside the package, you'll be inspired by the global collaboration connecting folkloric Colombian music to other rhythms and cultures.
In Billboard, producer of the project Manuel Garcia-Orozco of Chaco World Music described the song, Mujeres Malas:
"Regarding themes, the bullerengue repertoire tends to sing about the Caribbean daily life; love-songs are unusual. The matriarchal nature of bullerengue is a standard feature throughout the album, and many songs empower women. Magin sings to his grandma on Mamaguela (Literally Mamá abuela or grandmother). Then, on Mujeres Malas, a group of Latin women led by Bomba Estereo's Li Saumet reply to Magin empowering women: La Yegros from Argentina,  Kombilesa Mi in the Palenquero language, La Bermudez in English, Nani Castle in classic New York MC style and the Afro-Peruvian activist Monica Carrillo in words inherited from Africa in the Andean Mountains."
Sounds & Colours on the track:
"On closing track, 'Mujeres Malas', the conclusion is much more than the preservation of one man's musical legacy, but a palimpsest mirroring the album's structure. Lyrics like 'Mujeres malas no se pueden olvidar…' ('Bad women cannot be forgotten') are greeted by a chorus of Latin American female voices, modern manifestations of Magín's past muses, challenging his assumptions and updating his music for younger ears."
Let's make this song the anthem for a global intersectional women's freedom movement. We sure could use it right now!