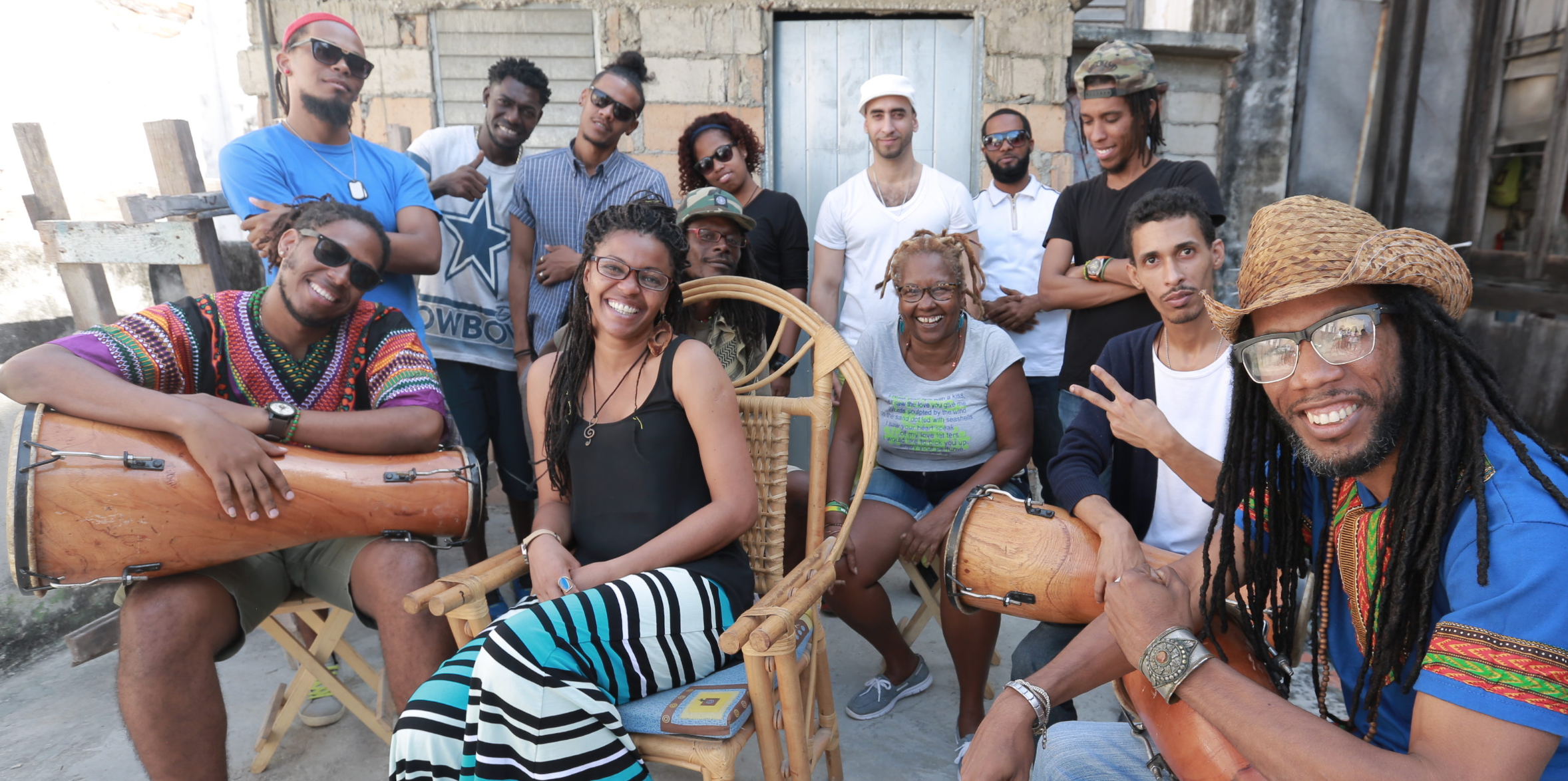 Being a part of the AfroRazones project – as publicist and advisor – has been a transformative experience for me as the daughter of a Cuban-born mother. Last year, while I was handling the publicity for the inaugural MANANA festival in Santiago de Cuba, I made my way to La Habana on a 14-hour truck ride to get to know the hometown of my mother for the very first time. It was all such a whirlwind which I still haven't quite digested, but…
To make a long story short, collaborator Luna Olavarria-Gallegos and I wandered the city, sharing many moments and began to understand very clearly – as relations were opening up between the US and Cuba – just how much of a gap there was of digital knowledge for artists and in the articulation of Black identity itself; all of this just as the Black Lives Matter movement was unfolding with their own policy platform in our country.
We would have countless conversations with artists: "Do you know what Soundcloud is?" And we'd asked ourselves: "Where are these connections?"
What was our role in it all?
Cut to 2017. With the help or organizing grants and donations from artists, Luna was able to make AfroRazones a reality. In March, we were able to give free workshops and clinics with the artists & producers part of the project – sharing our knowledge of digital promotion and the music & media business in general, as operators in it. We also learned from the Cuban artists about overconsumption in our society, sustainability, spirituality, the importance of family and survival.
Remember when I said transformative?
From the AfroRazones website:
"Born in Havana, Cuba, AfroRazones is a  multimedia project and compilation album intended to archive new manifestations of Afro-Cuban identity through hip hop, R&B tracks and poetry. The album, slated to launch April 28 2017,  acts as one part of a greater archival process and seeks to shift the way many Cuban artists interact with the music they create. Stemming from a deep legacy on the island, the artists worked collaboratively out of DJ Jigüe's Guampara Studios in Havana, Cuba to process and create knowledges around being Black in Cuba. We present the project at a time when Black people globally are thinking through questions of diaspora and belonging."
Learn about the artists part of the project and our entire team. We believe we're modeling what sustainable, transnational, POC-led, and women-led global collaborations could look like. And we can't wait for you to hear the finished project. Check out the love thus far for the project in the FADER, the New York Times and VIBE!
#AfroRazones Trailer from AfroRazones Project on Vimeo.