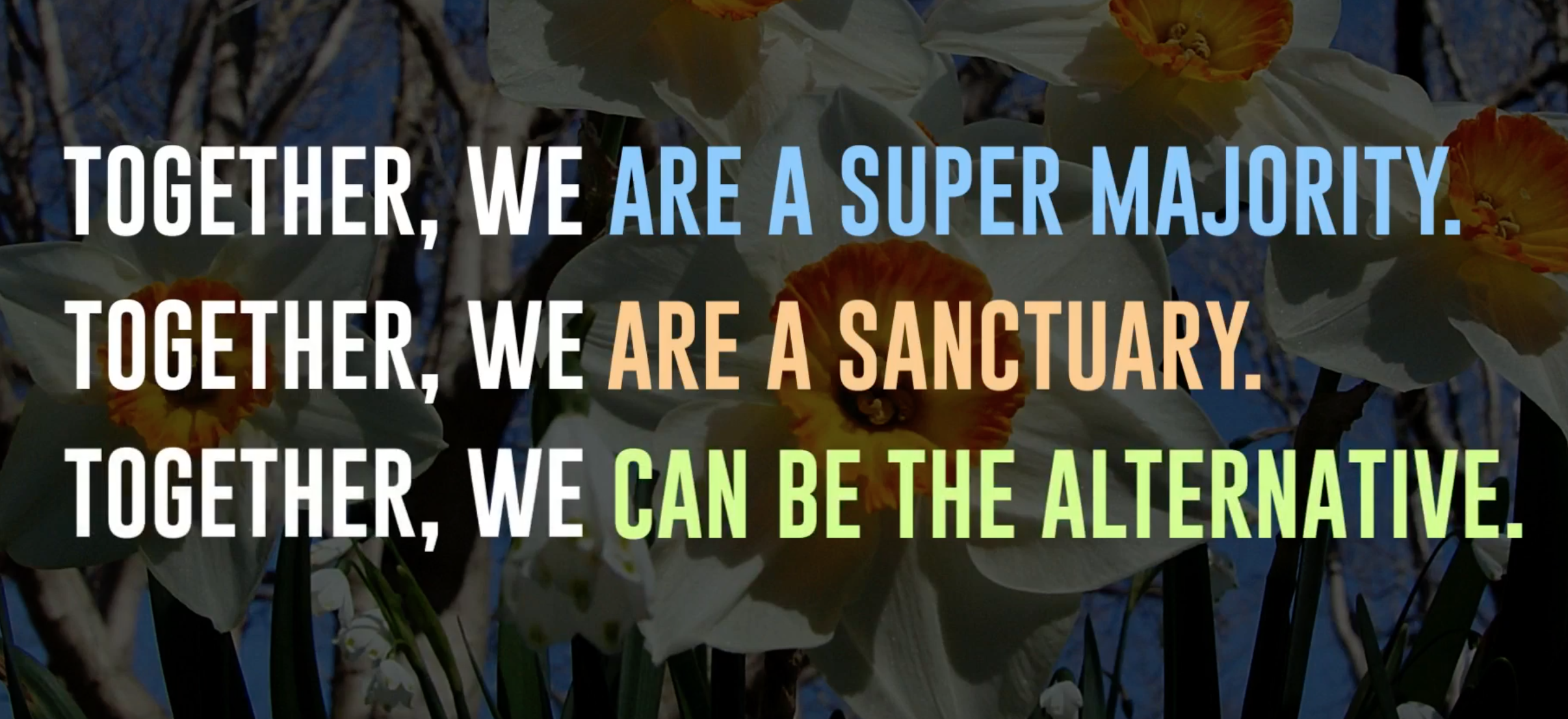 Image via The 80% Alliance
Here we are and here we'll stay. Many are awakening to the harsh reality which has slowly been put in place throughout the last few decades (act like you know). Many have been working to build new systems and propose fresh ideas to a deafening status-quo for far too long. Well fuck that noise. Here's some resources and wise-words on where we go from here:
Aaron Tanaka – self-described disorganizer, impact investor, hip hop hippie, new economist, gastronaut – wrote a comprehensive synopsis and synthesis for the moment. Read #Trump: Notes to self and Lefty friends. He also spoke to The Laura Flanders show recently about building cooperative economics for a POC-led future. Also, his Solitary vs. Solidarity talk is a must-listen!
Post-Women's March coverage ran deep. I participated in the small New England town where I'm based and was amazed by the numbers. Everyone was. Here's some wise words for the looming and inevitable question of "what now?"
Think the Women's March Wasn't Radical Enough? Do Something About It by Keeanga-Tamahtta Taylor
Protests Won't Stop Trump. We Need A Movement That Transforms Into A Party by Micah White
Our Cynicism Will Not Build A Movement. Collaboration Will by Alicia Garza
Your Call: What's Next After Saturday's Global Women's March via KALW
This 10-point plan by longtime non-violence Quaker activist George Lakey is super on-point – synthesizing various arguments and points above – but with a call to build support for New Economy institutions and infrastructure which reflect our values. In other words, we gotta walk the talk to building a mass movement through cooperative and solidarity economics. Because the money is a thang. (See Point #9.)
At the New Economy Coalition (Full disclosure: I'm on the communications squad), we send out a bi-monthly news round-up of New Economy news curated from all over the globe and our 175+ member organizations. Sign up to get it!
Finally, highly recommend you get in the loop with TheRules.org and as all the rules change: