Close to 300+ people came out this past Monday to SOB's for 'Fresh, Bold, So Def Women: LIVE!' with Ana Tijoux, Nitty Scott, MC, Jasmine Solano + Genesis Be.
The crowd was a refreshing mix of hip-hop lovers and positive party people ready to rock to the rhymes and beats of these fly performers.
Hosted by class act, Patty Dukes of Circa 95, each emcee brought something unique to the stage, but what I loved most was how these different worlds got to pay respects and connect with each other.

Eternia (Rapper + Panelist that night), Patty Dukes (Host), and Jasmine Solano (Performer)
The panel which took place before the event and was hosted by the NYU Hip Hop Education Center founder, Martha Diaz (also author of upcoming book and current multimedia research project called, 'Fresh, Bold, So Def Women'), brought various artists and entrepreuners from the industry together (including Ana Tijoux and Nitty Scott, MC who performed later).  You can watch each of the panelists introduce themselves here.

Fresh, Bold, So Def Women!
2nd row: Fiona Bloom, Thembisa Mshaka, Genesis Be, Eternia, Nitty Scott, MC, Martha Diaz
1st row: Ana Tijoux, Jasmine Solano, Patty Dukes, nati
The performers: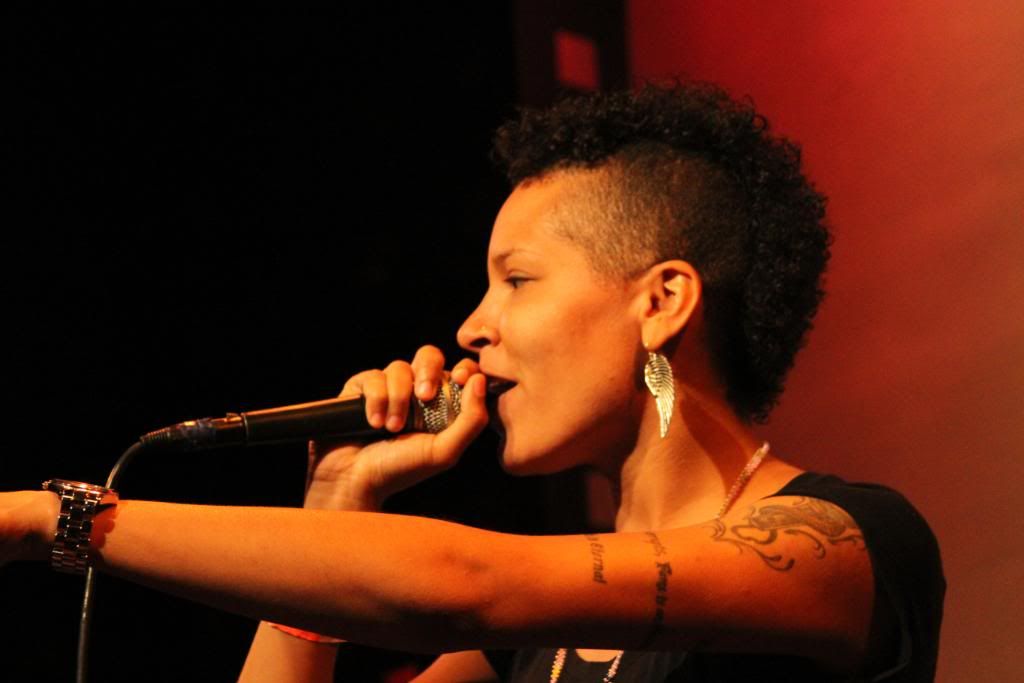 Genesis Be (Foto by Jay Fornia)
Nitty Scott, MC (foto by Jay Fornia)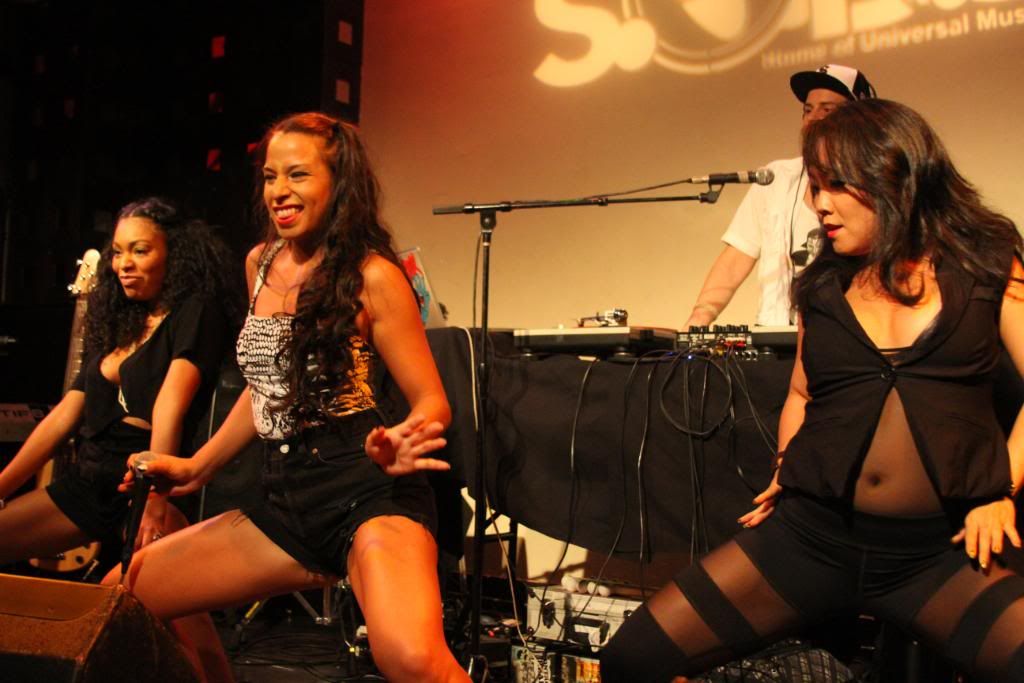 Jasmine Solano (foto by Jay Fornia)
Anyhow, I hope we can do more installments of this series.  The success of the night surely displayed that there's an audience for this music and mission! Special thanks to Karmaloop TV (exclusive artist interviews coming soon), AF3iRM (their 'Summer School of Women's Activism' is this month!) and SOB's for the space.
MTV Iggy was there to capture the spirit of the evening. Read the full review:
"Chilean emcee Ana Tijoux  headlined a night at SOB's in New York city appropriately titled "Fresh, Bold, and So Def Women." All the performers on the bill — Genesis Be (who had and amazing anti-planking rap), Nitty Scott, MC (who was, indeed, so def), and Jasmine Solano (who rhymed over moombahton) — were also ladies, but, as the evening's host Patty Dukes explained to the young crowd, "It's not about a femcee tonight. It's about emcees."
Ana Tijoux + Band! Photo by MTV Iggy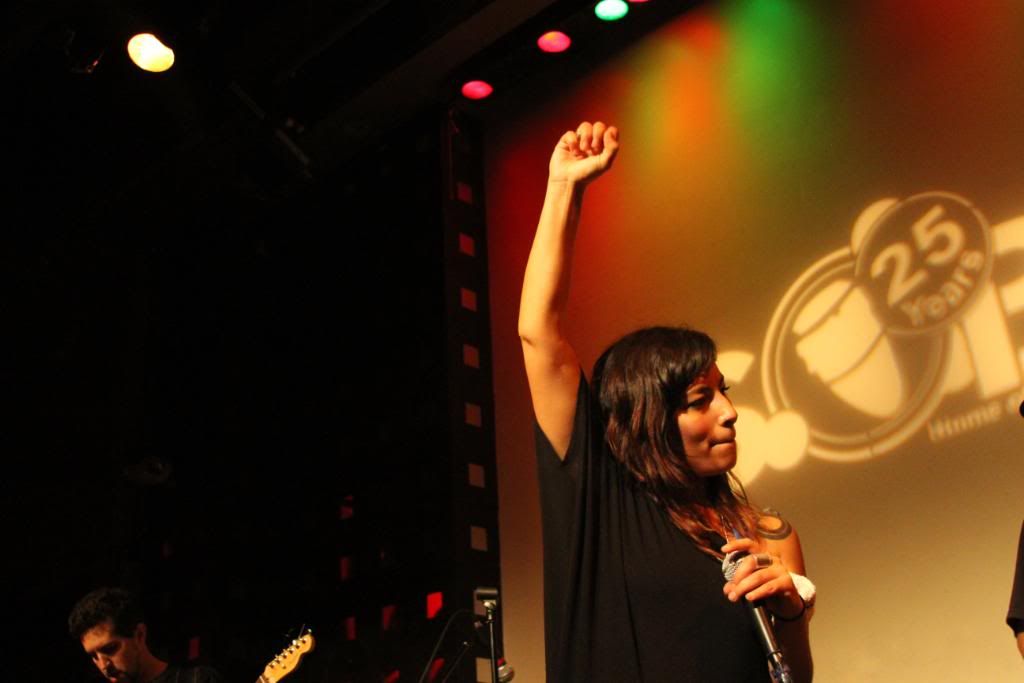 Ana Tijoux (Foto by Jay Fornia)
Watch the full stream of Ana's performance here where close to 800 people around the world joined us LIVE that night. So fresh!
http://cdn.livestream.com/embed/sobs?layout=4&height=340&width=560&autoplay=false