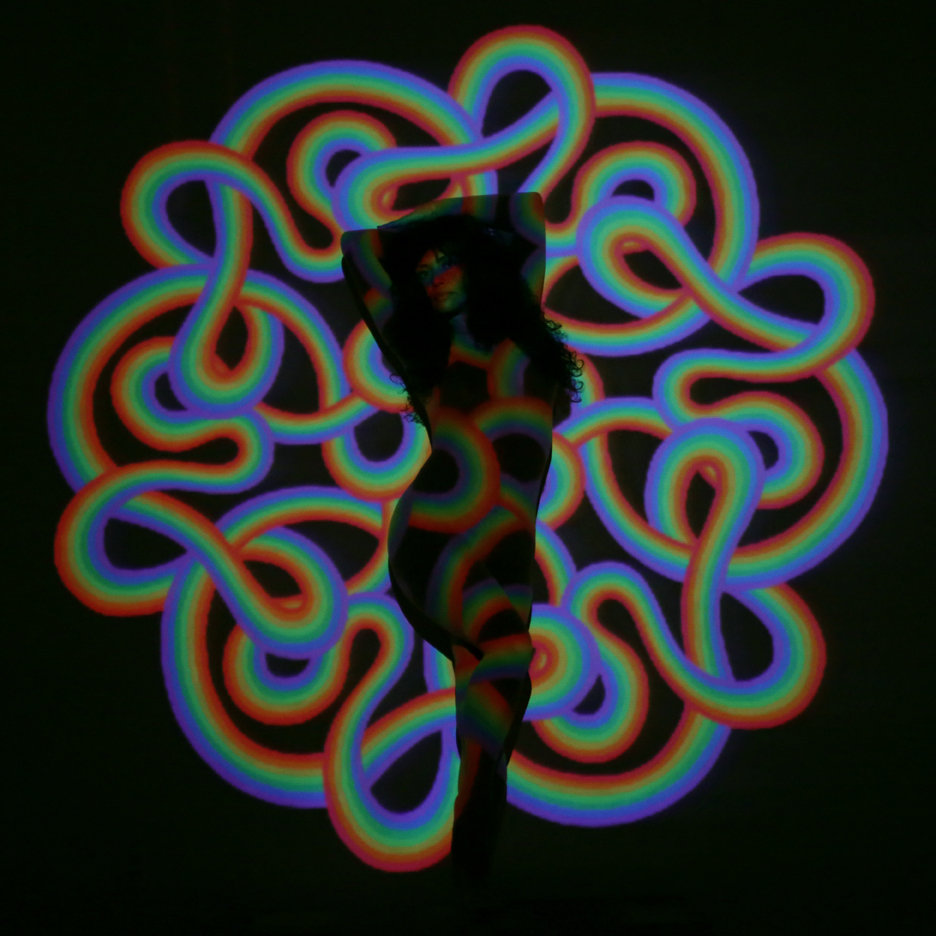 By this time end of last year, I seemed to be as melancholic and unsure about the future as I am right now. But this year feels more urgent. It's cruder. It's times moving as fast as the two seconds between Tamir Rice being alive and dead. It's that serious. That absurd. That bad, that it can only…turn up?
Up to us. Just. Us. We're the generation of digital children of the world. Whether as refugees, immigrants, children of immigrants – 2nd, 3rd, 4th – or lovers of all worlds colliding in times of easy access to all the worlds, times are certainly calling for a radical new set of ideas.
In the spirit of never doing a traditional "Best Of" list, I'll just be sharing some of my favorite #DIASPORADICAL expression of the year in song and/or video.
We have not reached a critical moment in popular mass culture where we acknowledge and name the particular magic of immigrants – it's as if we expect them to fold into everything else – and yet, everywhere, we literally infect the culture and influence everyone, Universal. Soon come. Just don't get got.
Enjoy and dig deeper by clicking on the photos! Oh yeah, we play these artist on Radio Coyote – a radio show & podcast I co-host with my friend Sweet Jesus. Do the learning!
Check out these other lists for more inspiration: Record Breakin, KCRW, Sounds & Colours, Bitch Magazine, FACT, REMEZCLA
Gaby Hernandez (Chile/El Salvador/Los Angeles)


"The light that shines inside your eyes, your eyes they make me open up your lips, your kiss pierce through my heart, it keeps me still it keeps me wanting…I pray for peace."
Eska (Zimbabwe/UK)

"My story in terms of my struggle for identity is probably very much intertwined with theirs," she says. That sense of two cultures existing alongside one another and informing the development of a family has come to the fore in her music." – From 'Eska Mtungwazi: 'I Deferred My Life For Years' in The Guardian
Oddisee (Sudan/USA)
"Don't judge a book by it's cover if you don't even read / There's no shame in saying that you're not up to speed / No you're just scared"
"Oddisee grew up mostly in Prince George's County, Maryland but he spent his weekends in Washington D.C. with his mom. His father is from North Sudan and his mother grew up in the District. For him, this created a situation where he was "stuck between two different worlds." – Paste Magazine
Chicano Batman (Colombia/Mexico/Los Angeles)

"What it really is, is I speak Spanish and English because I grew up in L.A., and I learned how to speak Portuguese too because I love Brazilian music. I compose songs in all three. But it's funny because, whether we like it or not, everything we do is political … our way of dressing … whether we're conscious of it or not. At a certain point, you become conscious of it, because somebody else makes you conscious of it. So, yeah, I think it becomes a political statement, because you are conscious of it." Read more.
Favi Estrella (Mexico/San Francisco)
"Favi's delicious soul soothing style of singing lowrider oldies is a revolution unto itself. She carries a voice of compassion that glides us into a new era of activism, one that is rooted in the streets, our positive community. Hypnotically, Favi sustains her lyrics with sensuality, but not a poisoned commercial hedonism. She respects the unique history of the Mission and Bay Area street culture, which adds a metaphysical dimension to her sound. Her singing is a cruise, a lullaby, not to put us to sleep, but to awaken us to our community responsibility." Read "Romance & Righteousness in Favi Estrella's 'Cruisin' With You'"
Blitz The Ambassador (Ghana/USA)
Blitz is a beacon of hybrid light in a diasporadically bright future that's going to be needed in the darkness to come. Not only has he produced a body of work you should explore NOW with his last few albums, he directs his own videos and is now making films in Africa. A traveling man, between time and worlds, this "Shine" video brings together so many issues we face as immigrants, daughters and children of those who move through new cities – in such stunning visual. Truly, we just want you to let us shine our light – because the world truly needs it. Watch his 2015 KEXP Live In-Studio Performance and follow @BlitzAmbassador on Instagram!
Nitty Scott MC (Afro-Latina USA)

Super proud of Nitty for breaking out this year, taking her time and taking control of her business while acknowledging her identity as an artist of Afro-Latina, Black & Puerto Rican heritage. It's been amazing to witness her growth  – from booking her as a teenager for Ana Tijoux at SOBs in 2011 to opening up for Los Rakas at SOBs – this is momentous. We must know that we shift culture when we stand up in our humanity. It's nothing but way up for this woman! Follow her on Instagram, @NittyScottMC and listen to her new song, "Negrita"
M.I.A. (Sri Lanka/UK)

Thank you Maya. Thank you to those who keep it moving in the madness. "Her uncle, Bala, died, and the 40-year-old rapper took to Twitter and dedicated the track to him. All in caps, she posted he "was my icon and role model. One of the first Tamil migrant to come to the U.K. in the '60s who went to inspire so many people as a creative daring man with so much swag that everything I do doesn't even touch his sides. Thank you for helping my family come to England and taking us out of Sri Lanka and saving us. Everything I became was to say thank you to you!" via Artist Direct

Kaliuchis (Colombia/USA)
Homegirl has a tattoo of her dad's passport signature when he came from Colombia to the USA and a stylish head on her shoulders. Truly a new classic. Y viva Colombia! "Everyone has their 15 minutes now and I wanted to do something for the people. It's definitely harder but I think what matters is the legacy you leave – something that lasts and helps change."
Brainstory (Inland Empire, California)
"The expanses of Latino pop and trad styles are fused into the melting pop of sounds that resonate a kind of timeless that echoes the self-recorded warmth with a skilled know how that bridges the tropes of modernist genres and micro-genre elements together into a spirit lifting cohesion." Watch Olde Valley, too.
Destiny (PR/NYC/Urban Tropic)
"As Princess Nokia I can project the multi-dimensional aspects of myself that I could not express with the name Wavy Spice. I can venture into any realm of music or character of my choosing without confusion. I'm making worldly music—music that will talk to all kinds of people. Banjee girls in Harlem, teen brides in the Middle East, gay boys in East Asia. Labels no longer matter. My new music is cosmic and three-dimensional, and it will really speak of who Princess Nokia is. Princess Nokia is sound. It is progression. It is all that I am." Get Destiny's (f/k/a Wavy Spice f/k/a Princess Nokia) latest project, Honeysuckle.
 ÌFÉ (Puerto Rico/USA)
"I wanted to make something that made me feel like when I'm playing, my soul is flying," Otura says of "3 Mujeres (Iború Iboya Ibosheshé)." In LargeUp.