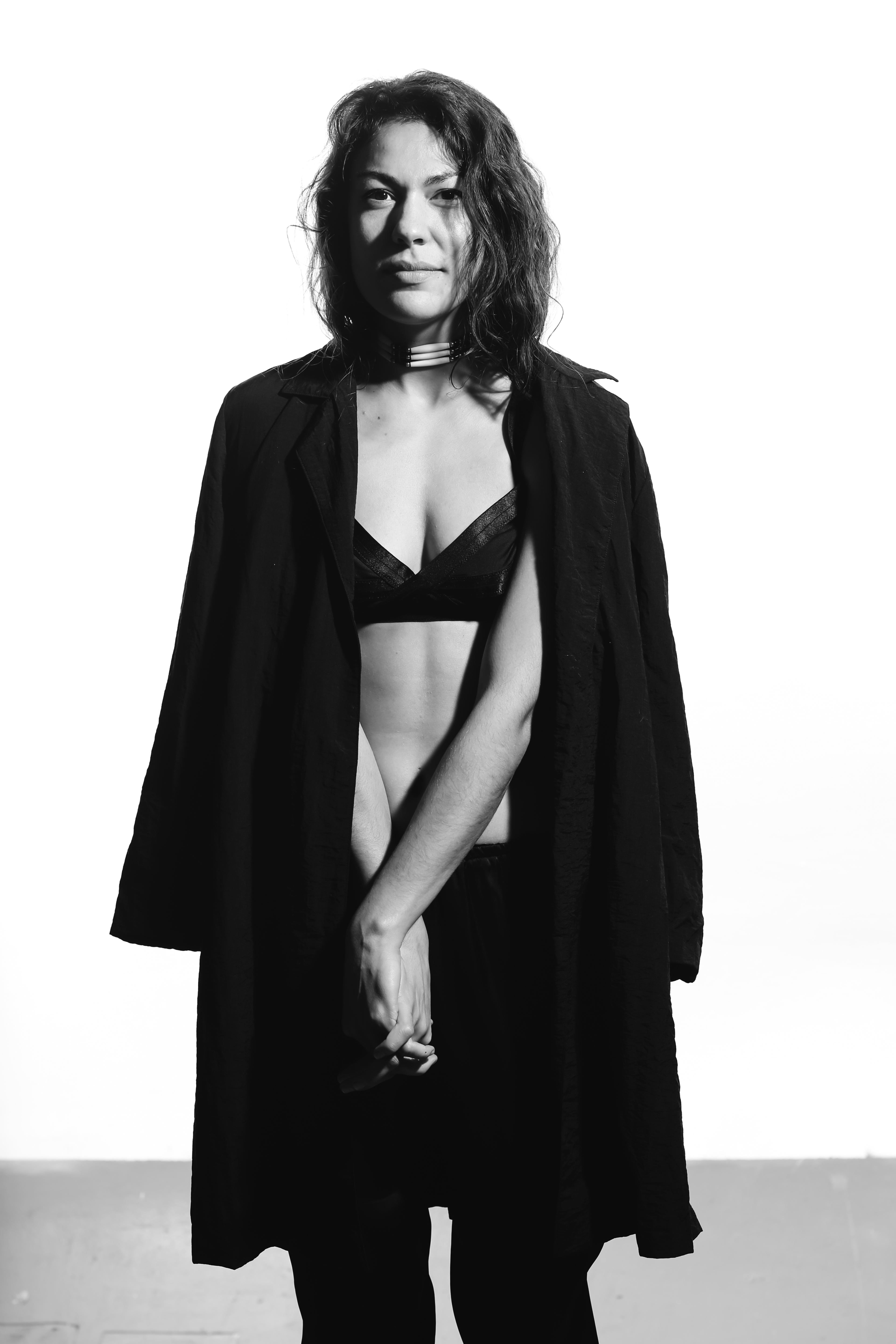 "I ain't a Navajo, Blackfoot or Crow. I rep the Iroquois nations for the next 7 generations" – Dio Ganhdih. Photo by Elena Kulikova.
I met Dio in New York City a few years ago and loved watching her bounce from different worlds like I was – navigating the wild space where tech & culture intersect in the Bay Area having worked with Soundcloud, to gradually gaining a foothold as the ravenous #IndigenousLyricist, Dio Ganhdih.
Feeling super honored and thankful to be supporting her art at this stage because I'm pretty sure the whole world is going to have to get caught in her raw ability to not only decolonize minds, but also sexuality. She brings a bold, sexy and much needed voice to hip-hop on so many levels, through so many layers. GET CAUGHT IN IT!
Read more in FADER about her debut video "Pussy Vortex," directed by Angel Favorite and keep watch via Facebook, Twitter, Soundcloud and @DioGanhdih on Instagram for the music coming:
"Dio Ganhdih is a queer indigenous MC decolonizing the game through her bold lyricism that directly confronts sexuality, gender identity, and the struggles of an urban Native lifestyle. With a musical upbringing rooted in traditional Iroquois ceremonies and celebrations, Dio Ganhdih incorporates the rhythms of her Cherokee and Mohawk lineage into her work as a hip-hop artist. The result is undeniably fresh: uninhibited flows, distinct sounds, and a trademark humor that makes even the most uncomfortable topics entertaining. Today, she shares her first video for the song "Pussy Vortex," directed by Angel Favorite."