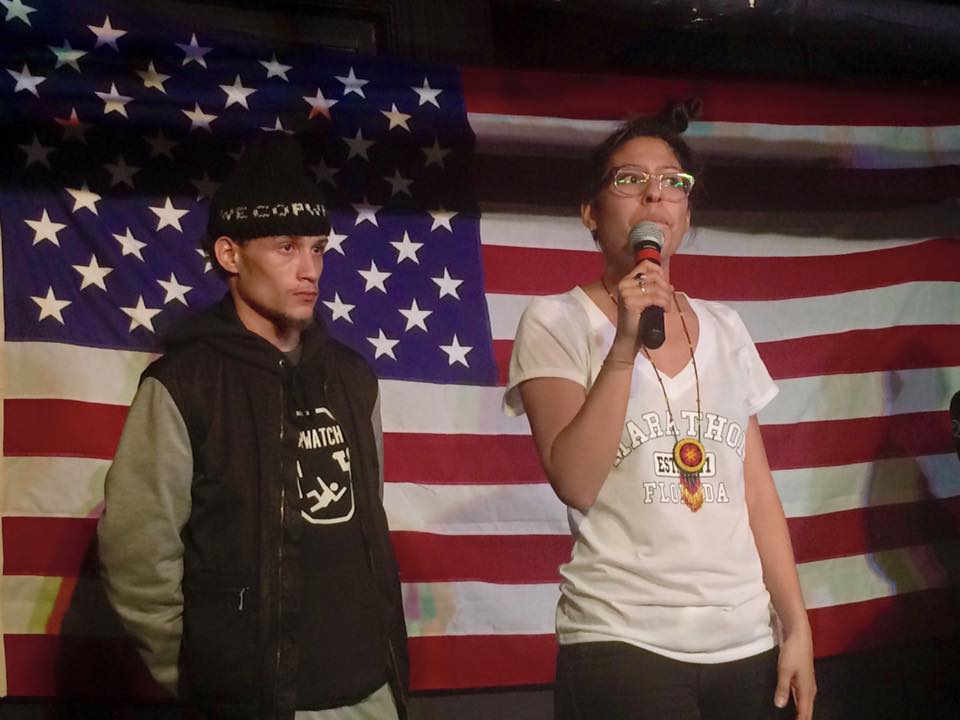 Photo by Luna Olavarria Gallegos
When I undertook organizing VIRAL in December, I did not understand how much work goes into coordinating an art show, let alone a fundraiser art show with an activist bent. I'm still recovering – still not quite myself – but this feeling is worth it.
This past Sunday, we welcomed a packed room on Staten Island steps away from the Eric Garner tragedy, to raise awareness about the injustices still going on in our community and frankly, around the world. We donated close to $500 to Ramsey Orta (who I've also been volunteering press services for) – the young man whose life is still affected by that fateful day when he had the courage to capture the murder on tape. International witness protection & human rights organization WITNESS was in attendance and We Copwatch spoke to a packed room about the importance of building community and fearlessness around filming abusive authorities.
Thank you to all the artists & performers who contributed beautiful work, to Deeptanks Studio for the space & helping hang the show, and to the volunteers who showed mad love on the day of with their helping hands. And to the community for showing up – from not only Staten Island, but other boroughs and states – plus our popping donation wine table which was flowing all evening! The power is in our communities. Local is global.
View all photos from the show HERE. "How can we create a space for healing in our community, ask the hard questions and still feel good together" via  'VIRAL' art show in Tompkinsville reflects on Eric Garner in the Staten Island Advance. Photos by Ryan Lavis.